wedding videographer
1 Angle 2 Vue
Wedding videos are inexhaustible sources of inspiration for us. Each couple has a unique story to tell, to share. On your wedding day, we will be more than just wedding videographers, we will be by your side, discreetly, throughout this incredible day! As wedding videographers, we will be there to capture the heart of your story and the most intimate moments between you and your guests.
wedding movie
our productions
Many universes inspire us, weddings, fashion, travel, here is a selection of our productions.
wedding video
prestations
We offer 4 Wedding Video Packages that fit your time requirementsattendance and additional services.
A la carte services are also available.
Package 1
Package 2
Package 3
Package 4
Package 1
10 hours of presence of two wedding videographers
Cinematic Drone
Your highlights wedding, relive the best moments of your wedding
Package 2
Package 3
Package 4
Wedding Video from 3500€ Taxes included
Do you want to make an appointment?
Click below to be contacted and schedule an appointment as soon as possible.
wedding videographer
Who are we ?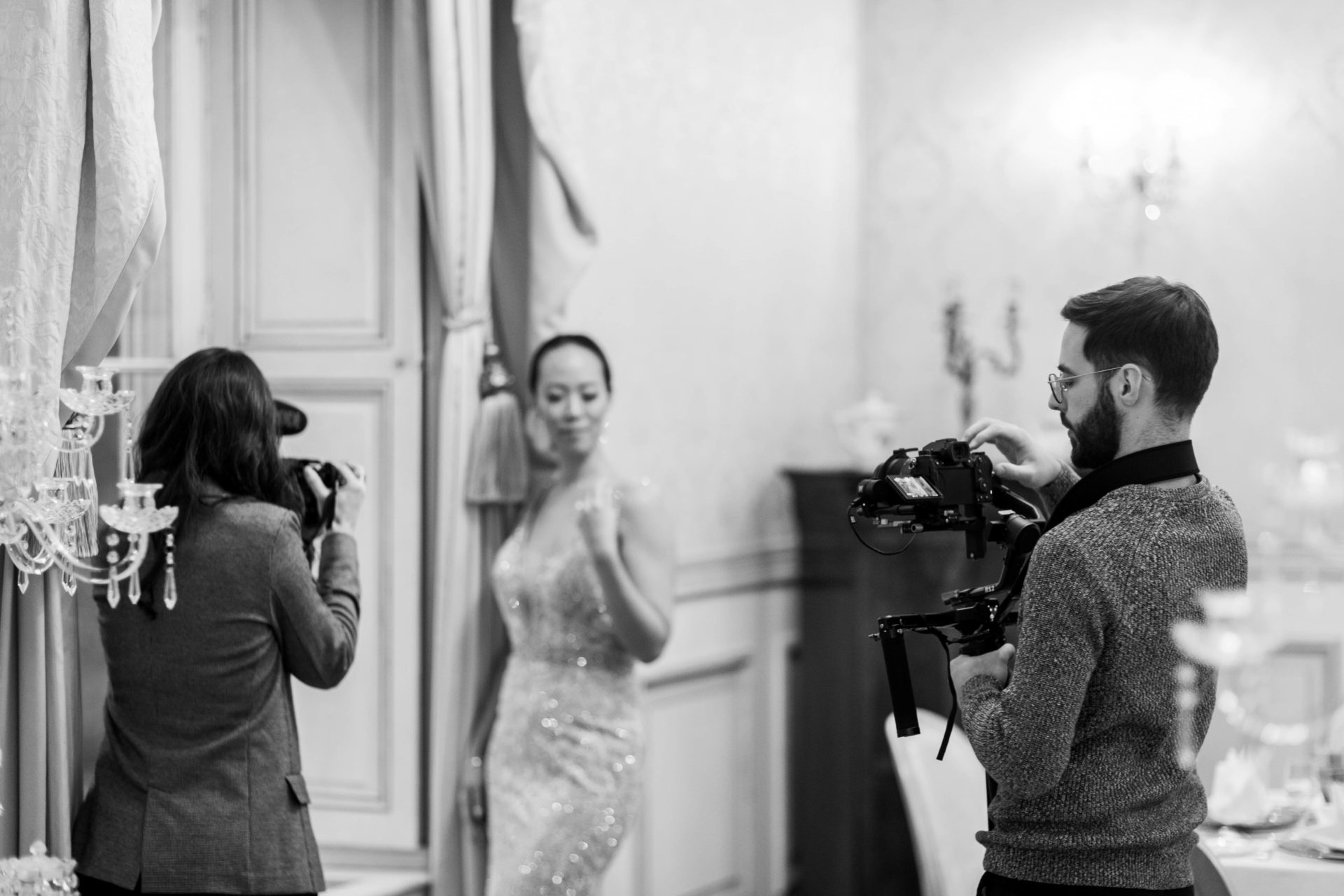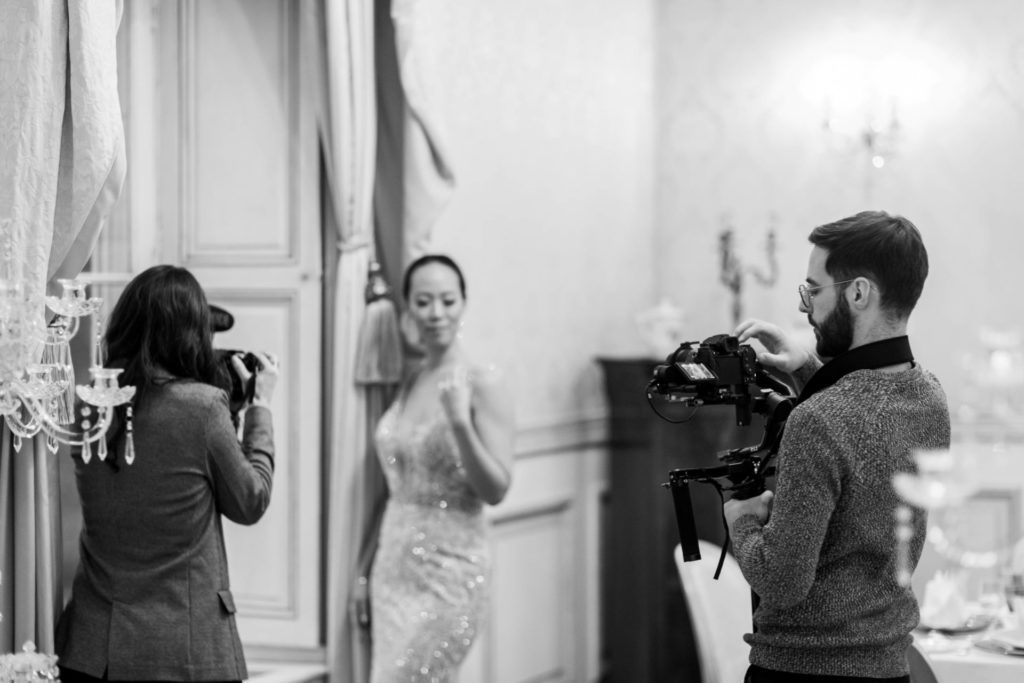 Lucile & Kylian, a complementary duo.
Together in life, like behind the camera.
Our passion for images was born from our travels. Immortalizing our adventures through video was obvious.
We love the idea of keeping an eternal memory of a unique moment. Every event, every celebration of our life deserves to be immortalized!
The wedding film is a compendium of emotions that we like to capture and make you rediscover, because yes, this day passes at high speed and you will not be able to see everything!
Being two wedding videographers to make your video is an asset, we are each with one of you during the preparations, we capture the ceremony, the fireworks or the ball from the point of view of each groom but also guests. Finally, it is above all a man and a woman, two looks and two personalities for a result that meets your expectations.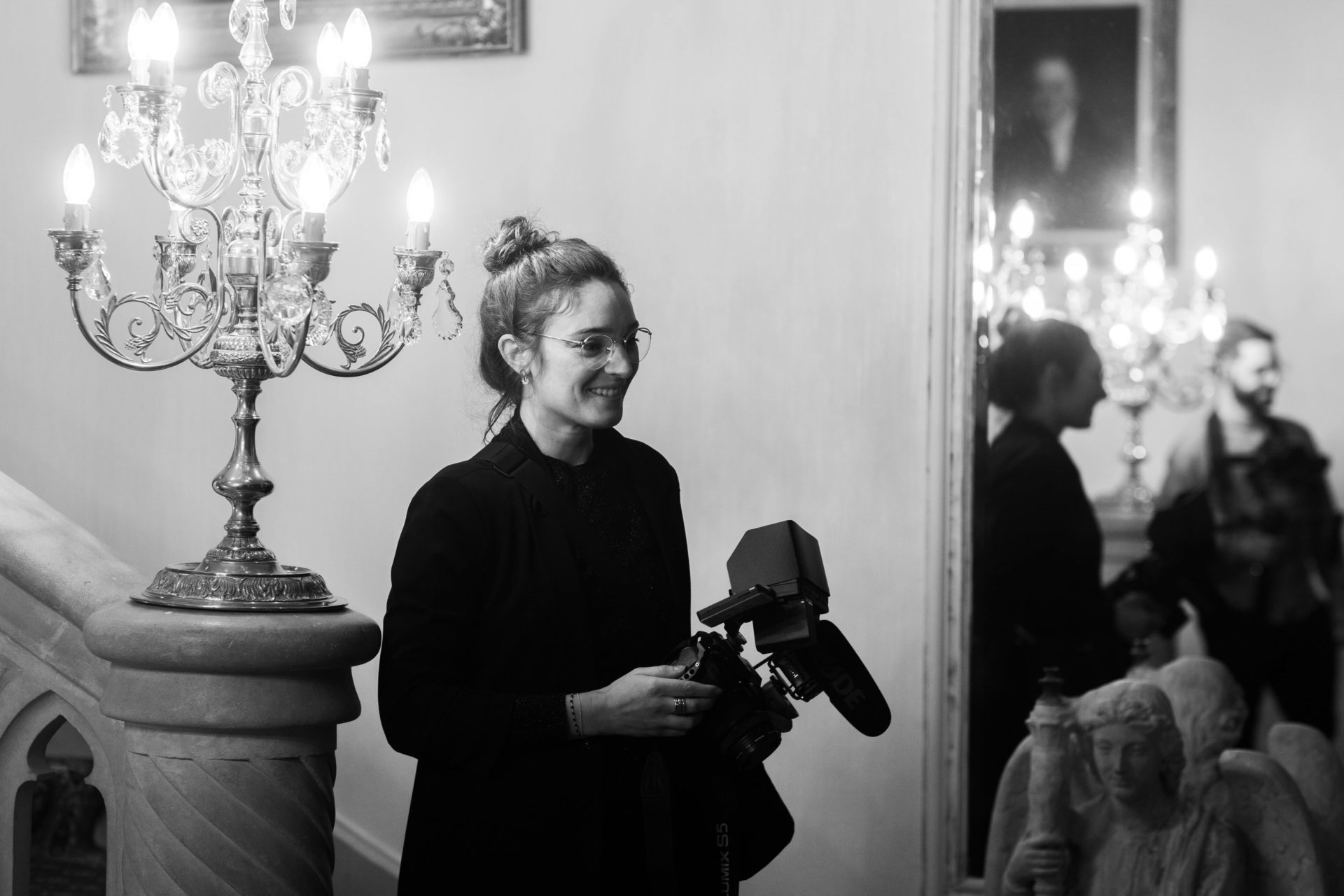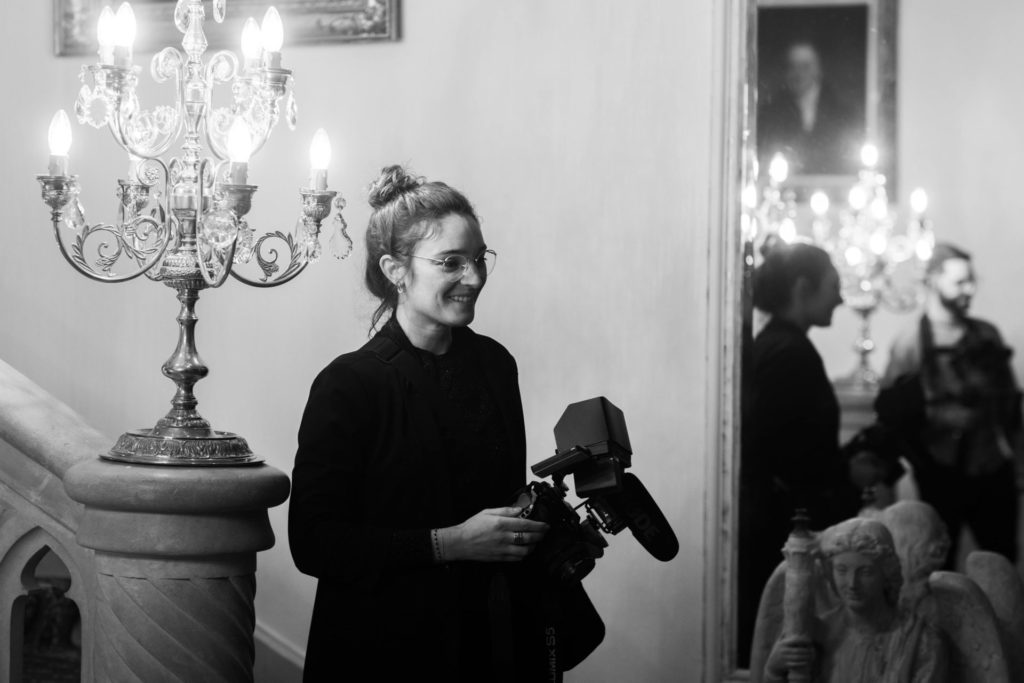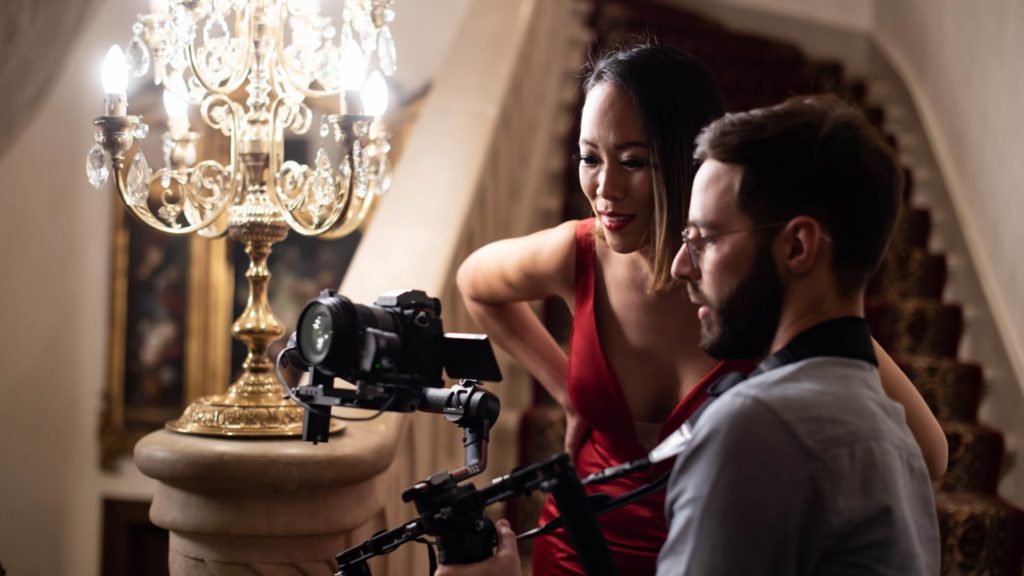 It is important for us to know your background and your history so that your film is faithful to your day. We therefore want to meet you before the D-Day.
We are based in Angers, in Maine-et-Loire, however, adventurers at heart, we will always be up for an expedition with you in France or abroad to follow your great adventure!
A few words from
our grooms
Finally, if you want to know more, write to us at the email address1angle2vue@gmail.com
or via our contact form. Then, we will be happy to meet you and discuss our passion for wedding videos.