Your wedding film,
your story
Weddings are an inexhaustible source of inspiration for us. Each couple has a unique story to tell, to share. On your wedding day, we will be more than just image takers, we will be by your side, discreetly, throughout this incredible day! Present to capture the heart of your story and the most intimate moments between you and your guests.
Many universes inspire us, weddings, fashion, travel, here is a selection of our productions.
We offer 4 Packages that adapt to your needs in terms of attendance time and additional services.
A la carte services are also available.
Package 1
6 hours of presence
Your highlights wedding, relive the best moments of your wedding
Package 2
Package 3
Package 4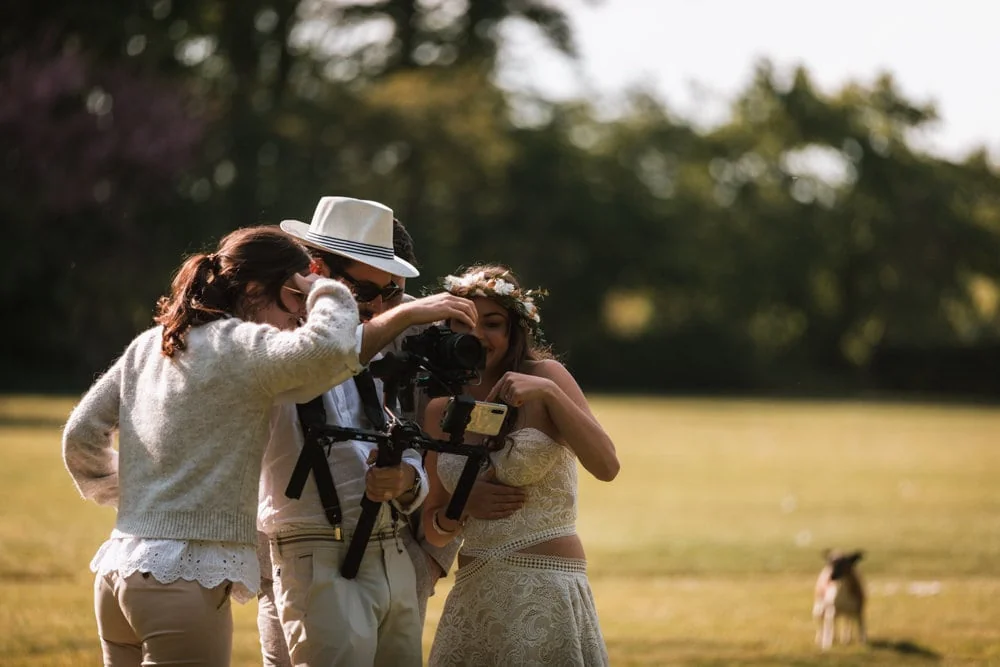 Lucile & Kylian, a complementary duo.
Together in life, like behind the camera.
Our passion for images was born from our travels. Immortalizing our adventures through video was obvious.
We love the idea of keeping an eternal memory of a unique moment. Every event, every celebration of our life deserves to be immortalized!
The wedding film is a condensed of emotions that we love to capture and make you rediscover, because yes, this day is passing at high speed and you will not be able to see everything!
Being together to make your wedding video is an asset, we are each with one of you during the preparations, we capture the ceremony, the fireworks or the dance floor from the point of view of each groom but also guests. And then, it is above all a man and a woman, two looks and two personalities for a rendering that meets your expectations.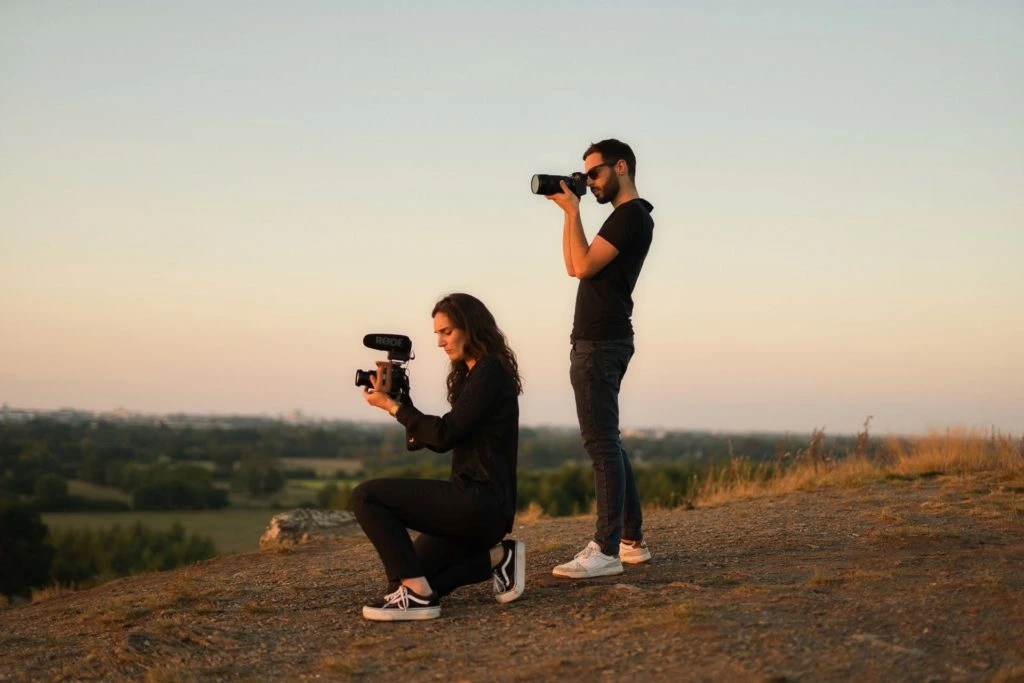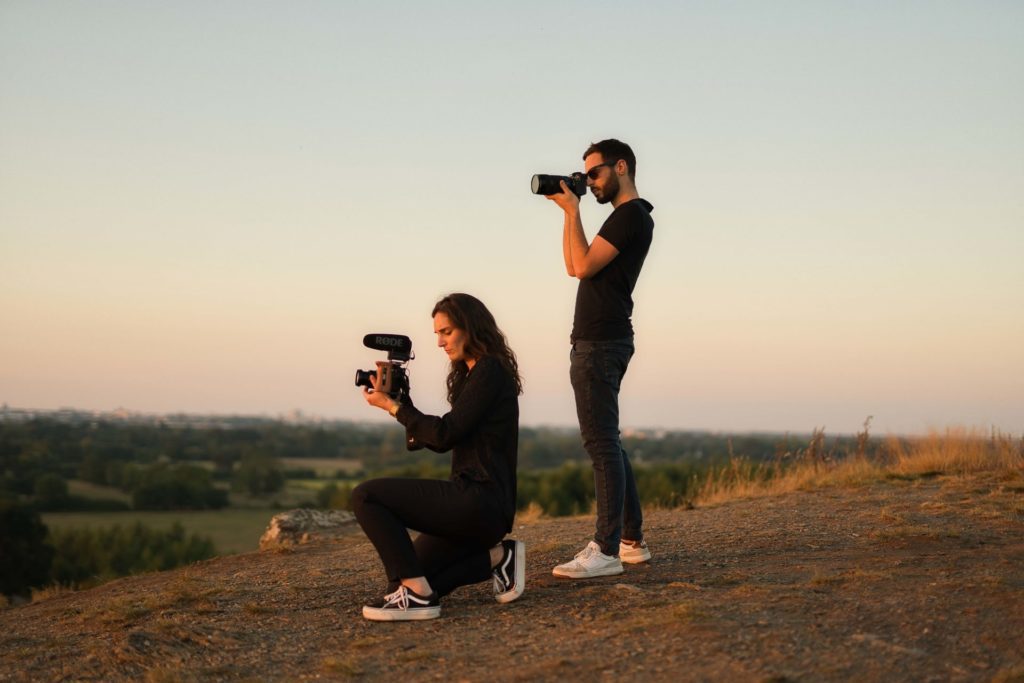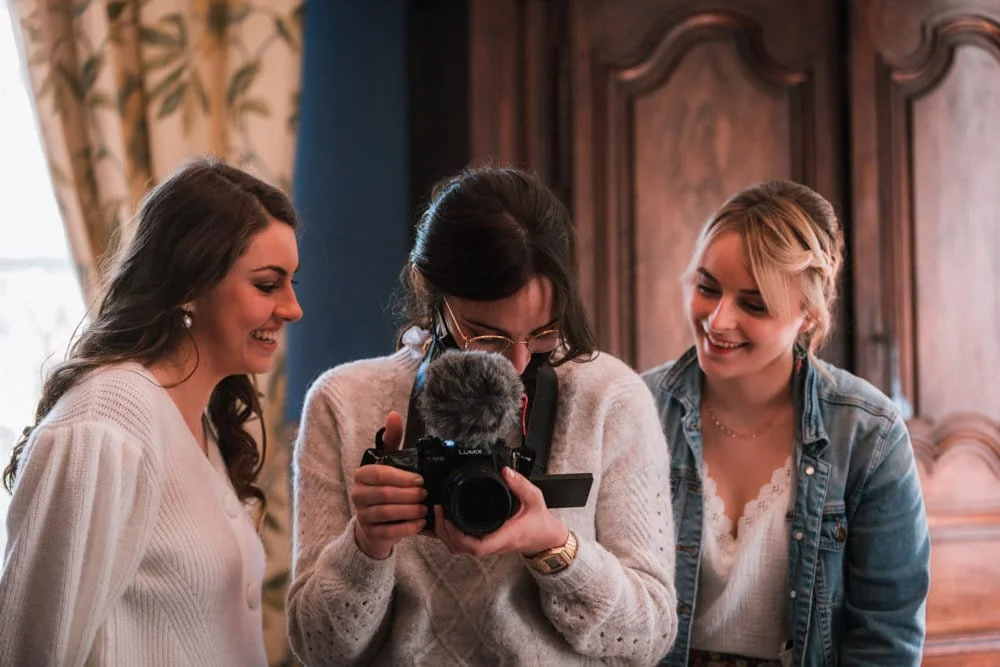 It is important for us to know your background and your history so that your film is faithful to your day. We therefore want to meet you before the D-Day.
We are based in Angers, in Maine-et-Loire but, adventurers at heart, we are always ready to go on an expedition with you around the world and follow your great adventure!
A few words from
our grooms
If you want to know more, write us at 1angle2vue@gmail.com
or through our contact form, we would be happy to meet new people willing to work with us!